E-commerce Website Development Dubai, UAE
Gligx – a Professional eCommerce Website Development Company Dubai, UAE. We transform your website into an absolute revenue-generating machine.
Having a website with eCommerce features is no longer enough to drive sales. You need to attract people to your online store in the first place and in today's tough competing online environment that means having an eCommerce website that is well designed with an amazing look, easy to navigate and better user engagement capabilities. Once you attain these basics right and you have a much better chance of turning visitors into buyers.
In fact, Gligx has implemented numerous eCommerce solutions for a wide variety of clients over the past few years, using latest payment gateway systems including Pay fort, Network International, CC Avenue, Google Pay, PayPal and many more across Dubai, UAE.
We believe in building loyal relationships rather than just building e-commerce websites & washing off our hands. We always strive to acquire your immense faith and confidence in us to become Dubai's most trusted E-commerce web design company.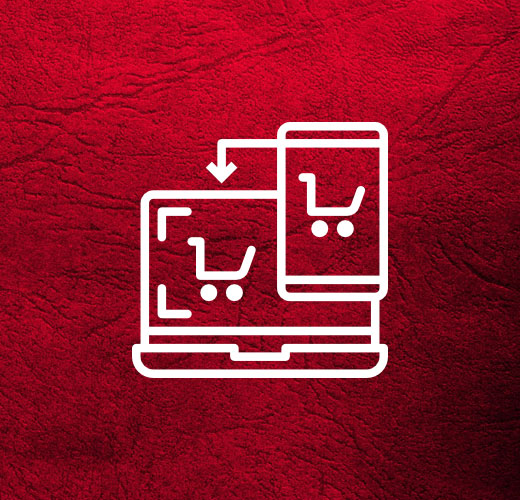 Our Expertise in eCommerce Website Development Company in Dubai.
We do everything relating to eCommerce web design & development following eCommerce best practice to ensure optimum conversion & ROI.
eCommerce Web Development Consultation
High-end eCommerce Web Hosting
Bespoke eCommerce Application Development
Multi-Vendor eCommerce Development
Subscription Mode eCommerce Development
SAS eCommerce Integration
Conversion Optimised eCommerce Solutions
Service Sector eCommerce Development
Multiple Payment Gateway Options
Third Party API Integration Support
SEO Optimisation for eCommerce Websites
CONSULT
We provide a host of eCommerce consulting services, ranging from the feasibility study, development support, technical auditing to eCommerce marketing. We value your Ideas and Money. Your ROI fuels our growth.
DESIGN & DEVELOP
Our highly experienced team of UI UX Designers and E-commerce Platform Expert will help you in launching an appealing website that can bring a positive transformation by boosting your online sales.
SUPPORT
Our customer support team is highly efficient and dedicated to providing on-time service understanding the critical e-commerce industry. We also provide after launch digital marketing consultation and support.

eCommerce Website Development Dubai – Out of box thinking and proven strategies to build E-Commerce websites that are performing towards enhancing ROI, boost the sales conversion and increase the audience outreach to a global level. We are a team of e-commerce industry experts and digital marketing specialist over 10+ years' experience. We are keen on delivering successful e-commerce solutions in various eCommerce platforms for various business verticals including B2B and B2C customers.
.