Best in Class Web Development Company UAE.
Leading among the Web Development Companies in UAE, we Empower Your Brand with a Dynamic CMS Website Custom Built by a Team of CMS Experts, Coders and UX/UI Designers.
A powerful and impressive website is the foundation of a successful business. In addition to a beautiful user interface design and a seamless user experience, a website needs all expected functional capabilities under the hood to deliver the best performance.
Our professional Dubai website development team has the programming skills and creative expertise to forge a state-of-art and converting web presence that emphasise your brand while supporting your business.
As part of our web design and development services, we will work cordially with you to create a site that meets your expectations. Starting with a customized web design powered by an SEO friendly content management system (CMS), our development team will design and construct your ideal online web presence.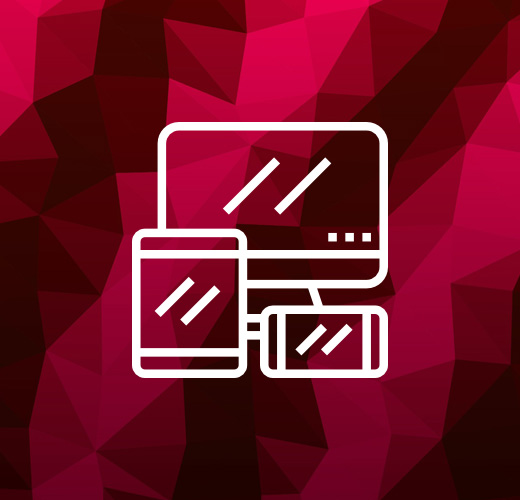 Incorporating UX UI Design & Development
Working in cordial with our web UI design team, our developers use clean and well-framed programming to ensure your excellent user experience and seamless performance to match.
A flawless balance of colours to a user-friendly navigation system, imagery that showcases your brand, and a prestigious branding style that carries it all together, the output of your new Gligxian website will wow your visitor with its beauty meeting quality.
We Ensure Web Development Best Practices
As part of developing a performing website for your business, our team follows to website development best practices for enhanced security and functionality. These include:
Responsiveness Web Design
All sites we build are specially designed to be fully responsive, ensuring that your message is never lost when viewed on different types of screens.
Mobile Friendly & Optimised
Today, you cannot afford to have a website that isn't optimized for mobile devices. Do not risk losing valuable mobile traffic, were more of us moving towards.
Discovery and Research
We do extensive research for each project, ensuring that your website is built on a solid foundation to ensure future growth and technical adaptability.

Web Development Company UAE – with a variety of technology solutions available to create and manage your website, we will work with you to suggest and implement a content management option that is both handy and strong enough to power your website.