September 7, 2021
Posted by:

web-editor

Category:

Digital Launches, Digital Marketing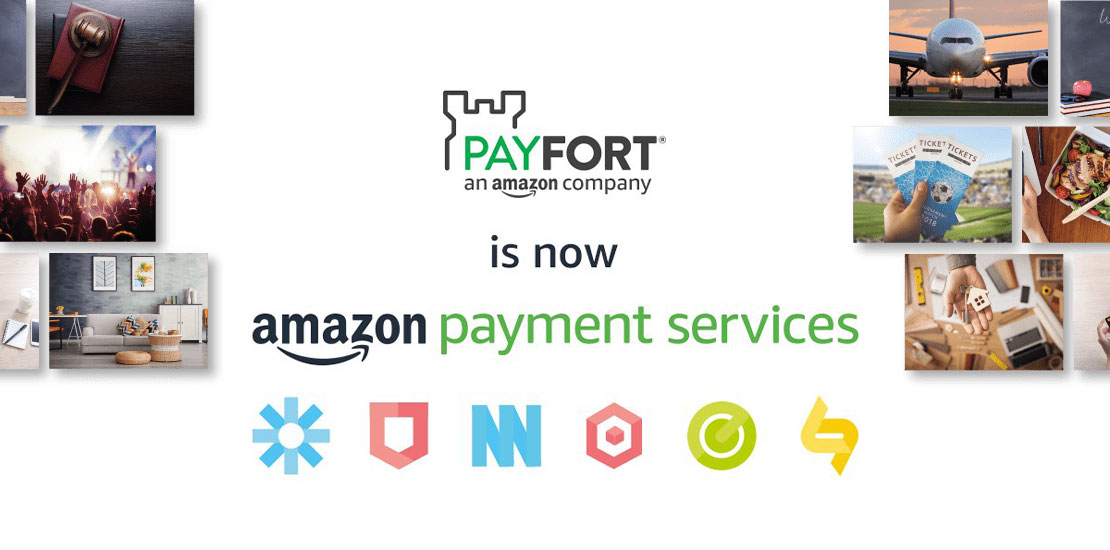 PayFort is a UAE-based firm that uses FORT, its payment gateway, to deliver payment solutions to customers all around the Middle East. PAYFORT was established in 2013 as one of the region's first Fintech companies and was acquired by Amazon in 2017 as part of the Souq Group acquisition. The acquisition of Souq by Amazon is a huge step forward for the US giant, allowing it to serve millions of customers in the region. Customers of PayFort include Etihad Airways, Ferrari World, and Souq.com.
PAYFORT and Amazon have been merging their solutions for the past two years to give businesses a convenient and reliable service. Amazon has launched its Amazon Payment Services in the Middle East and North Africa, allowing online businesses to make use of secure online payment services based on Amazon's scalable and reliable technologies. Through the acquisition of PAYFORT, the payment processing service seeks to provide businesses with simple, affordable, and reliable online payment experiences. Businesses using the service will have access to the same services as PAYFORT users. This includes the ability to accept worldwide and local online payments, as well as the option to provide payment in installments and track payment performance.
Amazon Payment Services has also included new and improved features to improve customer support, such as thorough reports with actionable insights and real-time payment monitoring. Businesses can benefit from improved transaction authentication and reduced checkout friction as part of the new set of offerings. Businesses can also create their own dashboards by combining data from various sources to track and accomplish their objectives.
It also accepts payments in 18 different currencies and provides payment processing services in the United Arab Emirates, Egypt, Saudi Arabia, Lebanon, Jordan, and Qatar. Shopify, Magento, OpenCart, WooCommerce, Prestashop, and CS-Cart are just a few of the popular e-commerce platforms that PayFort integrates with. Leading banks such as RAKBANK, First Abu Dhabi Bank (FAB), Mashreq, The Saudi British Bank (SABB), Al Rajhi Bank, Riyad Bank, and National Commercial Bank are among Amazon Payment Services' partners (NCB). Local card schemes like MADA and Meeza, as well as international card schemes like Visa and MasterCard, are also partners. For many retailers, merchants, and customers, Amazon's entry into the Middle East is good news.
Why Amazon Payment Services as your choice for the payment gateway for e-commerce
An e-commerce payment gateway is a service that enables users to make purchases on e-commerce sites. The payment gateway establishes a safe link between the customer's account (card, e-wallet, etc.) and the sales website's account. Providing consumers and companies with a simple, quick, and secure way to send and receive money over the internet. Some of its notable features Include
Fraud protection and management 

Fast processing speed

Easy to integrate

Payment methods

Real-time dashboard 

Detailed reporting 

Trusted brand

Customized solutions

Real-time monitoring
Amazon Payment Services offers the following services to businesses:
Process Payments: Amazon Payment Services gives businesses the freedom to pick whatever payment methods and experience what they wish to provide their customers.

Installments: With this service, businesses can offer clients the option of paying in equal monthly installments using major local and international bank cards, along with future plans for discounts and privilege schemes.

Lift: Amazon allows repeat clients to skip some authentication steps during the checkout process, thus minimizing friction.

Monitor: Amazon Payment Services users will have real-time monitoring capabilities across a range of payment instruments, as well as the ability to suppress card BINs due to unavailability.

Protect: Amazon guarantees a high acceptance ratio by assuring transaction security and reducing fraud and chargebacks while eliminating false positives.

Safe: It allows merchants to store card information with Amazon Payment Services utilizing PCI-certified, secure end-to-end transactions.
Thousands of organizations in a variety of industries, including aviation, travel and tourism, retail, insurance, real estate, government, and more, use Amazon Payment Services to handle transactions. With such a wide customer base, it has developed significant experience that serves businesses of all sizes, from small and medium businesses (SMEs) trying to build an online presence to major corporations having a trusted payment solution to safely handle large volumes of transactions.
Amazon payment gateway integration in Dubai UAE
Amazon Payment Services (previously PAYFORT) is reimagining payments in the Middle East. Amazon Payment Services provide a full suite of payment solutions tailored to the region's needs and perfectly adapted to Arab online purchasing lifestyles and trends, making online transactions safe and secure for Arab businesses and customers.
Payfort API is the regional leader in payment processing technology in the GCC and top global markets including Egypt, Jordan, the United Arab Emirates, Qatar, and Saudi Arabia. With our smooth and convenient integration APIs, detailed integration kit, and well-defined internal processes, you could get started with your online business in no time. Amazon Payment Services works with any programming language on any platform, including desktop and mobile. It ensures the safety and security of online transactions for Arab sellers and customers by providing a comprehensive payment system that is tailored to the region's needs and well suited to Arab online shopping lifestyles and trends. It has also developed a strong fraud prevention strategy that can be applied to any type of business or size of the company, whether it is a large corporation or a small startup. They make sure it actually meets the merchant's requirements.
Amazon Payment Services is also compliant with the most recent PCI DSS standards. It also offers regular security to its business owners, as well as powerful encryption technologies to protect customer data. Amazon Payment Services is a payment service provider (PSP) that provides an array of payment services to online merchants, allowing them to: accept online payments using both global and local payment methods such as Mada, Knet, Meeza, and Naps (Process Service); (ii) offer customers installment plans to make purchases more affordable, and (iii) offer customers a variety of payment options (Installments Service) 
Amazon payment service integration options include the following:
Checkout method 
Pay from the website without redirection 
The Tokenization API allows the retailer to retain the customer's credit card information in a safe and secure manner by replacing the sensitive card information with a non-sensitive equivalent known as a Token. You can utilize the Token to process new transactions for users without entering card information multiple times.
Integration
ONE API – API Integration

via Plugins
Amazon payment gateway rates and promotion 
PayFort has a one-of-a-kind pricing model. They charge based on the size of your company. PayFort also offers fraud protection for an additional fee. They've also established a pay-on-delivery concept, in which customers can pay with their credit or debit card using a mobile point-of-sale device.
No setup cost 

Standard plan – 2.80% + AED 1 per transaction cost

Fixed Monthly cost AED 200

Installment AED 4 per transaction 

Protect plus AED 0.25 
Gligx payment gateway integration services
If you're looking for a payment gateway integration company in Dubai, Gligx is the best alternative. Our payment experts specialize in assisting payment process strategy, development, and integration. Our web development team is certified with most of the popular payment gateways and merchant accounts. Hundreds of websites have been integrated with multiple online payment gateways available in the market. Many customers utilize our service since it is a cost-effective payment gateway. You can use any payment gateway of your choice like Stripe or Amazon Payment Services, and our programmers will integrate the secure e-commerce platform of your choice.