August 31, 2021
Posted by:

web-editor

Category:

Digital Launches, Search Engine Optimisation (SEO), Web Development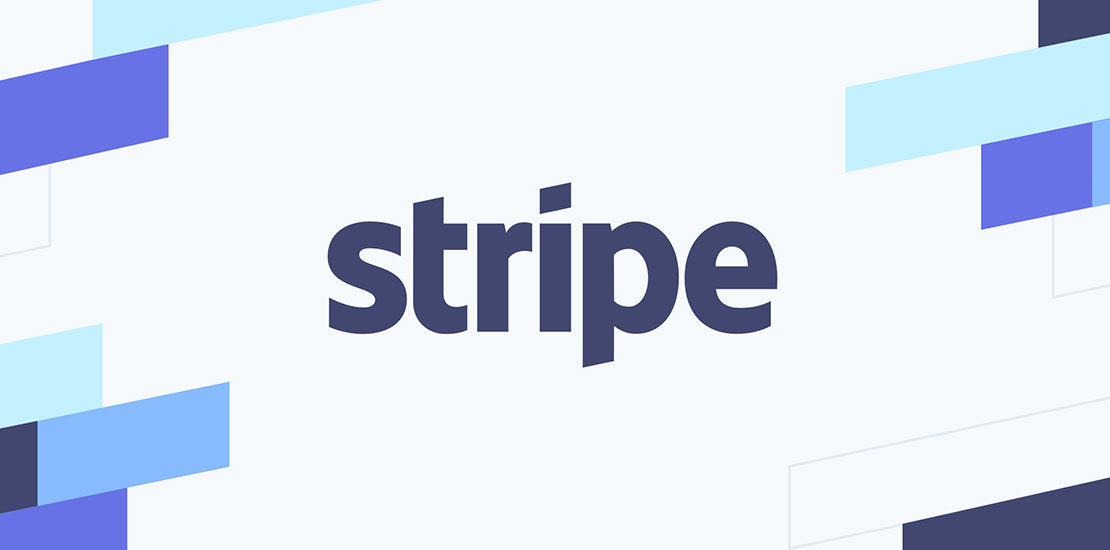 UAE customers can now benefit from Stripe Payment Gateway eCommerce 
It's exciting and stressful to start an eCommerce business. You have a lot to think about: Should you use a hosted platform or a plugin to handle your store? What methods do you need to increase your sales? However, one of the most difficult questions you may come across is
How should you receive payments? 
While you are researching the available options you will notice the name Stripe come up several times.  
Stripe was developed by Irish brothers John and Patrick Collison in 2010 as part of an effort to make payments for businesses as simple as adding a line of code into an app. Stripe expanded slowly yet steadily. Over the years, Amazon and Salesforce have become major customers, and the company has expanded its product range and invested in various startups through its venture arm. Stripe's services have grown to include more than just payment processing software and e-commerce APIs. It now has a Terminal in-store point-of-sale device, as well as subscription-based payments and invoicing. It also offers lending and card-issuing services, as well as fraud and risk management and customized reporting, to its customers. The Stripe PHP library helps with the integration of the Stripe payment gateway in PHP. The Stripe API library must be integrated into your CodeIgniter web application if that was built with the CodeIgniter framework.
Stripe's software tools are used by hundreds of thousands of businesses, ranging from startups to Fortune 500 corporations like Instacart, Shopify, Google, Slack, Zoom, Lyft, Amazon, and Salesforce. Used in more than 40 countries, Stripe allows you to accept all major debit and credit cards in 135+ currencies from clients worldwide, as well as Apple Pay, Google Pay, and other local payment options like Alipay, iDeal, and SEPA Direct Debit.
Why stripe as a choice of payment gateway of ecommerce
Stripe was one of the first digital/startup payment processors to hit the market when they originally launched. In comparison to earlier suppliers, this made it a pretty easy decision. However, since then, a slew of new entrants have flooded the market. Is Stripe still the most ideal option? Yes, let's find out their advantages.
Stripe stays one of the most user-friendly payment processing solutions. Stripe is incredibly simple to set up for most people, despite what their documentation suggests. In fact, registering an account and becoming ready to accept payments takes less than 10 minutes. Stripe sets users as sub-merchants under their primary merchant account,  This eliminates the users to go through the long verification and activation procedure associated with obtaining their own merchant accounts, making signup easier and faster.
Supports a number of integrations
From e-commerce to charitable fundraising to Software, there are a million ways to do business online. Each of these different business models has countless apps to make doing business easy. Thankfully, Stripe offers built-in integrations for many of them, making it simple to receive payments.
Customization options are vast.
Stripe provides a variety of customization options for those with little technical knowledge and the willingness to put in the effort. Stripe provides developers with a large number of options for customizing both the appearance and functionality of their payment forms. Stripe offers substantially more customization than many other plug-and-play options because it was designed with developers in mind. While most customers will never need to use these features, business owners who are developing their own applications or other complicated products will substantially benefit from Stripe's flexibility.
Stripe has more payment alternatives than most traditional processors, and it all happens through a single interface. Traditional payment processors and merchant accounts frequently enable you to accept credit and debit cards issued in your region. Stripe, on the other hand, lets you accept payments from practically any location in the world, using almost any type of traditional banking instrument – credit and debit cards, credit card payment schemes like Chase Pay, direct bank deposits via Automated Clearing House (ACH), and more. 
For each transaction type, Stripe charges a consistent percentage (and sometimes a little processing fee). There are no monthly fees or limitations on the number of transactions that can be completed. Additionally, there are no tiers or service levels that businesses must manually manage. You'll be automatically switched to a reduced % each transaction if you do enough business. Stripe is appealing to businesses of all sizes because of its lack of fixed costs. You only pay when you receive payments, and the amount you pay is consistent month to month.
Stripe payment gateway integration in Dubai, UAE 
 The United Arab Emirates is a rapidly developing technological center, with a booming investor base, internet-savvy customers, and a dynamic, innovative ecosystem of business leaders and entrepreneurs. In the same way, the Middle East's tech skill pool is rapidly growing. Accepting payments, paying off debts, and handling the financial side of internet operations, on the other hand, remain challenging for businesses. Stripe payment gateway UAE handles everything so businesses can concentrate on what sets them apart.
Stripe will provide a platform for UAE-based businesses to better interact with users around the world and trade internationally. Stripe provides a robust SDK that supports almost every modern technology, including PHP, Python, Java, Javascript, and others. As a result, it is well-liked by the plugin community, and numerous plugins for your framework are readily available. Stripe's presence in the region, however, is an appealing calling card that will likely attract global enterprise-level organizations to do business in the UAE and the entire Middle East.
Stripe payment gateway rates and promotions 
Stripe Payment gateway rates
 

 

 

 

Payment

Credit and debit card

No setup fees or monthly fees. The price is same for all cards

1.9% + AED1 per successful card charge

International payments

Additional fee for international card and currency conversion

+1% for international card 

+1% fee for currency conversion 

3D secure 

3D Secure is a technique of verifying a customer's identification before card purchase 

A small fee is charged

Adaptive acceptance 

Helps increase revenue for your business via authorization rates on real time

0.08% per successful card charge

Billing

 

Increase your recurrent revenue 

0.5%

          Invoicing 

 

Designed for scale and speed

0.4%

 

Connect

Standard 

Add payments to your platform 

No platform-specific fees

Custom or express 

Multi-party payments 

Starting at 0.25%

 

Tax

 

Automate tax calculation and collection 

0.5% per transaction 

 

 

Radar

Radars machine learning 

Fraud protection

AED0.20

Radars for fraud teams

Machine learning and advanced fraud protection tool for professional 

AED0.28 

Sigma

 

Business data 

AED0.08 per charge 

Infrastructure fee may apply

Atlas 

 

Form your company

$500 setup fee 

 

 

Premium plan

 

For a fast-growing business we've designed a customized support plan

Starting at AED6900 
Stripe payment gateway promotion
1.9%+ AED1 per successful card charge

Standard pricing is 2.9+AED1

No setup fees, monthly fees, or hidden fees 
Gligx payment gateway integration services
Gligx in the UAE specializes in payment gateway integrations for retail shopping cart businesses, subscription-based websites, C2C payment systems, multi-vendor pay-outs, and more. If you are seeking a payment gateway integration firm in Dubai that is cost-effective and reliable get in touch with us. 
Gligx payment gateway solutions will allow you to conduct real-time financial transactions in a flexible, safe, and secure manner. Hardware and software encryption adds an extra layer of security to your sensitive data, ensuring that essential information is transmitted securely between you and your customers. Depending on your business needs, Gligx offers a variety of payment alternatives on your website. You can choose any gateway provider you like, and our team of skilled programmers will integrate the secure eCommerce platform of your choice.
Let us know your needs and we can provide a customized payment gateway connection that is tailored to your specific business demands.