February 2, 2021
Posted by:

web-editor

Category:

Digital Launches, Digital Marketing, Search Engine Optimisation (SEO), Web Development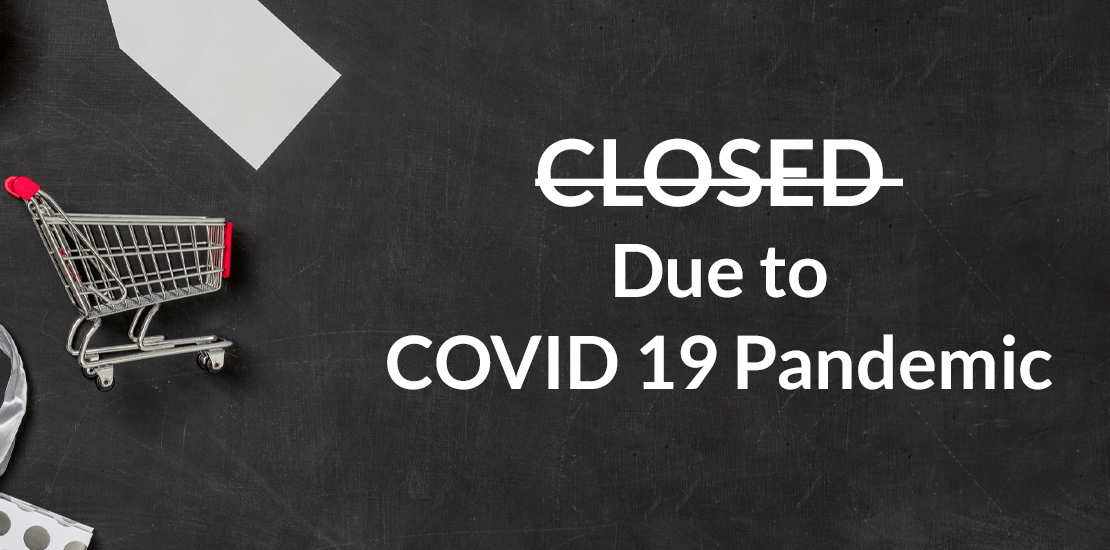 Understanding the Impact of coronavirus on eCommerce
Covid-19 has completely changed the way we live, work, shop, and travel. Shopping malls, movie theaters, restaurants, as well as essential services like grocery stores are witnessing a drastic decline in sales. Many public places which saw thousands of people gather/visit for leisure and entertainment are now eerily empty. It goes without saying; the implication of this pandemic will last for the next couple of years. 
If that's the case how do you prepare your business to survive? The solution is to leverage your website and eCommerce strategies to take advantage of the new opportunities. 
Think about this, the needs of the consumers are pretty much the same; they need their weekly groceries, food from their favorite restaurants, banking services, new summer clothes, medical prescriptions filled, and so on and so forth. By taking advantage of the advanced web technology, secure payment integrations, and augmented reality you can enhance the online shopping experience. The good news is that consumer buying trends has evolved significantly over the past few years that most of the consumers are comfortable shopping online.
Let's look at how some industries are responding to the crisis.
Curbside grocery pick-up: Grocery stores are an essential service, and during this pandemic, online grocery sales have increased significantly. Big supermarkets already offering home delivery and pick-up services have further made their services robust to ensure added convenience and ease. Small businesses can also benefit from it by investing in a good eCommerce company. 
Home Delivery/Food Take out: UAE is hooked on takeaway food, and according to research three in four people order takeaway meals once a week. This is a missed opportunity for restaurants that don't have a food ordering online platform or a good mobile app that offers an online menu, reviews, pricing at the customer's fingertips. If you are looking to revamp your website and online services, this is a great time to do it. 
Retailers adapt to Ecommerce shift: As you know there is an abundance of online retailers in the UAE, mainly because the region has an advanced digital infrastructure. The competition among the online stores is getting very intense, especially during the COVID 19 crisis. Shopping malls and brick and motor stores are shutting down, and many retailers are quickly moving towards digital commerce. 
People are going online to shop for clothes, electronics, gadgets, toys, health & beauty, sporting goods as well as to hire essential services. Undoubtedly, eCommerce is becoming the new normal in the UAE and all around the world. 
Online Learning: Digital eLearning platforms are gaining popularity among schools, educational institutions, students, and parents. The crisis has put 290 million kids out of school. AI-driven learning platforms, online lessons, podcasts, and virtual classes are reshaping education. Return to normal classes is still under review in many countries, while the advancements in online classrooms, e-platforms, and digital teaching tools have contributed positively towards the learning and teaching communities. 
New ways of working: With offices closed, businesses and industries are adopting effective remote working ways. As technology advances more workers are equipped to work from home. Flexible working culture means the workforce can work from anywhere, anytime. Consequently, precious commute time and money are being saved, as well as office space.  
Other ways Covid-19 is changing businesses 
Digital-first approach is being adopted 

Direct to consumer brands are gaining popularity 

Businesses are creating an immersive customer experience online

Customers are encouraged to spend online through attractive discounts and incentives 

Brand-building and customer retention strategies are the primary focus  

Customer engagement through social media is becoming more effective 
Selling online can be a daunting experience, but with the best eCommerce solutions and a reputed digital partner at your side you can get ahead of your competitors.